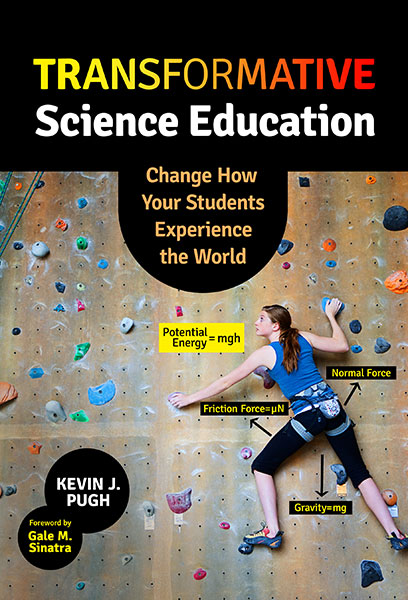 Kevin Pugh recently authored a new book entitled Transformative Science Education: Change How Your Students Experience the World, published by Teachers College Press.
For more information about the book, check out this link.
---
Here is the description:
Use this book to move science learning out of the classroom and into everyday life. Science has a profound capacity to transform how we experience the world, but it can be challenging to foster transformative experiences. When it comes to the science classroom, too often the Las Vegas slogan applies: What happens here stays here. Based on over 20 years of research, this guide presents the Teaching for Transformative Experiences in Science instructional model to help teachers craft practices that will encourage students to apply science concepts beyond defined school boundaries. This practical resource includes detailed vignettes, classroom examples, guidance for trying out strategies, and materials for assessing transformative experiences.